Illinois partners in "Lego-like" satellite project
Currently, it takes years and millions of dollars to build a satellite. And, if something breaks on the satellite once it's in far space, the whole system is rendered inoperable.
A federally funded project to change that reality calls for establishing reconfigurable geostationary satellite platforms. Borrowing the idea from how Legos work, the concept calls for a base to which small satellites can dock, form a larger whole, and reconfigure when necessary to perform multiple missions, all the while traveling in space 36,000 kilometers from Earth.
A geostationary satellite can cost from $500 million to $1 billion, and require 5 to 10 years to develop and launch. Once a platform in space is established, smaller connecting pods with new payloads should take just 2-3 years to develop, and require a lot less investment.
"It would save a lot of money and time," said Alex Ghosh, the principal investigator and a Senior Scientist for CU Aerospace in Champaign, Illinois. "If something breaks, you could swap out the broken blocks."
Koki Ho, Assistant Professor in Aerospace Engineering at Illinois and a co-investigator, likened the idea to how human-operated missions are carried out on the International Space Station. "You don't have to launch a whole bunch of equipment every time; just the necessary hardware. The rest of the equipment is already up there."
Ghosh and Ho share in a $1 million Small Business Innovation Research award from the U.S. Defense Advanced Research Project Agency to design an advanced concept geostationary platform. CU Aerospace is the prime contractor for this award. Other partners include NanoRacks, a space products and services company based in Webster, Texas; and Space Systems Loral, a Palo Alto, California, company that designs and builds satellites.
CU Aerospace, formed by several AE faculty members, focuses on the mechanism and experiments to dock the satellite pods to the platform. Ghosh, who is also an AE Adjunct Research Assistant Professor, said the company soon will be ready to build a prototype.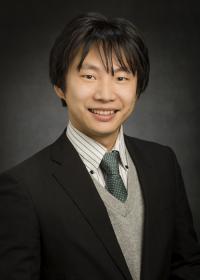 Representing the university, Ho will work on systems engineering in designing computational tools. "We need to develop automated tools on the ground to understand how the individual blocks work together and influence each others' designs," Ghosh said.
NanoRacks, which has provided services for the International Space Station, will determine which of its applications can be used for the satellite platform project. SSL will provide the team access to a robotics ground simulator.
"We hope to demonstrate how the pods connect using (SSL's) testing facility in California," Ghosh said. "They also will help us do some early design work on prototype satellites; what we've done is very theoretical. They'll use their expertise to help direct the design towards something that will be appealing to public and private collaborators."