Visiting Aerospace Engineering
Currently, the University of Illinois Urbana-Champaign campus has a variety of in-person and virtual visit options. All options may be found at here.
We still feel that the best way to decide if Aerospace at Illinois is right for you is to experience campus first-hand. Our goal is to provide a digital experience for you.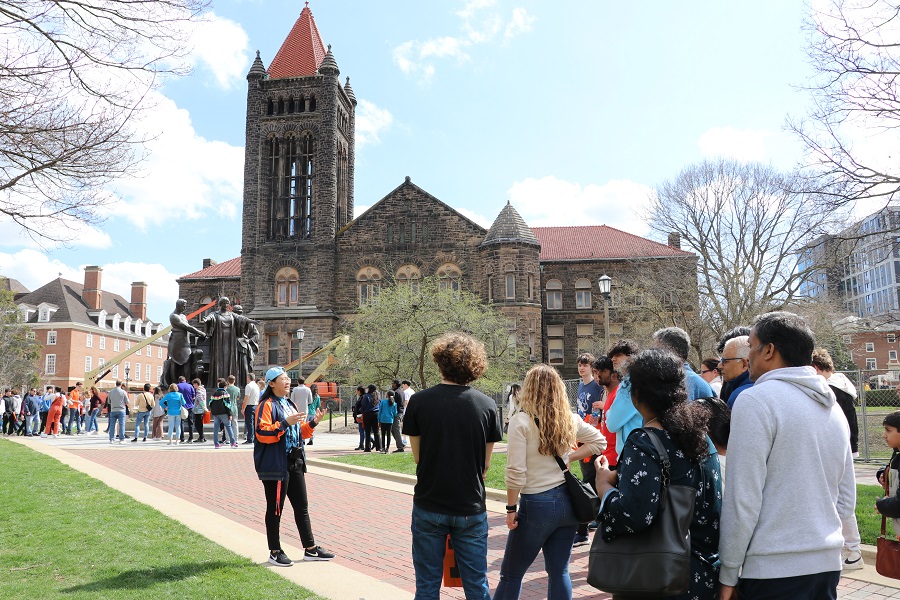 Find other virtual visit opportunities for campus and The Grainger College of Engineering.
Please email Laura Gerhold at gerhold@illinois.edu if you need to make alternative arrangements or have any questions.
Photo: Aerospace engineering senior Leela Herena giving a campus tour to high school students.
Elevate Your Career Completely Online
Explore the opportunity to elevate your career with an Online Master of Science degree that is a non-thesis, non-research program.