Online Events
We have been using a variety of online platforms to offer new ways to get together. We hope you'll join us for one or all of these upcoming events.
Check the AE calendar for updated days and times.
March 19 and April 16 - Hear news from the department first-hand. This semester we'll introduce new faculty, watch a rover landing, and hear about research initiatives.
Date TBA - Watch on NASA TV live as Mike Hopkins answers questions from AE alumni and currents students, the Illini football team and primary students from around the country.
Date TBA - Hear from industry, academic, and professional leaders on why diversity, equity, and inclusion is important in the field of aerospace engineering.
Commencement Celebration
May 15 - Join us online to celebrate the 2021 graduates as they complete their studies at Illinois. The program will feature a keynote address by Laura Bogusch (BS '95, MS '97) Vice President, Materials & Manufacturing Technology at Boeing.
Annual Alumni Weekend
Save the date for the AE Annual Alumni Weekend - October 1 & 2 - Whether virtual or in-person, we hope you will join the department for this "AE family reunion" and the grand opening of the Talbot Expansion.
Contacts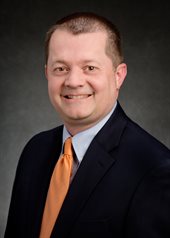 Tim Cochrane
Associate Director of Advancement

Debra Levey Larson
Communications and Alumni Relations