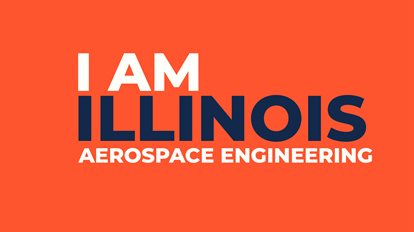 Meet some of the students, faculty, staff, and alumni from the Department of Aerospace Engineering.
New transfer student Dumisani Rashid completed a summer research project.
Chy-Amari Finley's passion
for flying, in air and space
Rupal Nigam, PhD student studying reinforcement learning algorithms for autonomous agents
Meet recent graduate
Leela Herena, BS '23.
Graduate student Uriel Paez Reyes
speaks the language of STEM
Meet Meghana Veeramachaneni, BS '18: GNC engineer, leader, dancer
Grad student participates
from Puerto Rico
Javier Brown, BS '19, credits grit, determination, resilience
Salam Mulhem: Team president
for Formula SAE Illini Motorsports
Meet Kameron Jackson:
AE senior and president of
Minorities in Aerospace Engineering