New AE faculty seeks to make space exploration more sustainable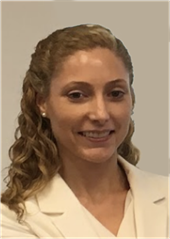 As Robyn Woollands begins her new position as an assistant professor in the Department of Aerospace Engineering, she is also finishing a project 33 million miles away.
Woollands comes to the University of Illinois Urbana-Champaign after four years working as a mission design engineer at NASA's Jet Propulsion Laboratory where she was part of the navigation team for the Mars Reconnaissance Orbiter.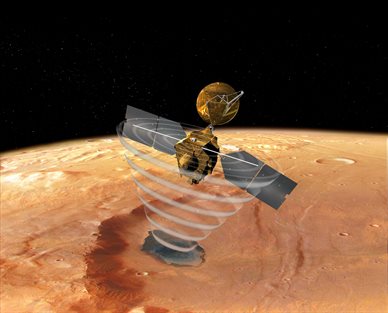 MRO is one of the longest serving science and communication satellites orbiting Mars, and it has provided reconnaissance support for numerous missions including the landings of InSight in 2018 and Mars2020 in February 2021. The latter will be delivering the Perseverance Rover and Ingenuity Helicopter to the surface of Mars.
"The Mars Reconnaissance Orbiter has transmitted over 50 TB of data back to Earth. Many of the beautiful images of Martian terrain that you and I have seen were taken by the HiRise camera onboard the Mars Reconnaissance orbiter."
She said the MRO navigation team uses radar data from the Deep Space Network to track the position of the spacecraft in its orbit around Mars and plan orbit maneuvers to ensure that it will be at the right place at the right time to provide a communication link between a landing rover and the Earth.
While at JPL, Woollands was also a member of the navigation team for the return phase of JAXA's Hayabusa2 mission—an asteroid sample return mission which collected a sample of the asteroid, Ryugu, and returned to Earth in 2020.
"In the months leading up to the capsule return, Hayabusa2 performed a number of trajectory correction maneuvers to ensure the capsule would be released with the correct heading and velocity to land at the desired target location in Australia. We worked closely with JAXA's navigation team during this time and celebrated a successful landing on December 6, 2020."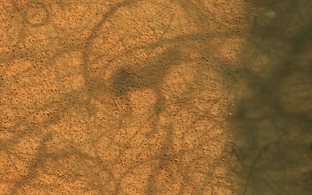 In addition to supporting missions, Woollands was principal investigator for a team of NASA and university researchers developing low-thrust trajectory design tools for JPL. She also participated in trajectory design studies for the Europa Lander mission concept and a CubeSat mission concept that could enable large scale studies of dust devils on Mars.
In her new role as a member of AE's faculty, Woollands will conduct research in the field of astrodynamics and optimal trajectory design.
"My students and I are working on optimal low thrust trajectories to support future space telescope refueling and serving missions at Sun-Earth L2. We are also working on highly accurate and efficient methods for orbit propagation, and I look forward to continuing my collaboration with NASA's Jet Propulsion Laboratory on research related to the exploration of Mars."
Woollands earned her Ph.D. in aerospace at Texas A&M University before joining JPL in 2017.
"My advising professor at Texas A&M, Dr. John Junkins, was 19 years old when he worked as an intern on the Apollo program. He has so much experience and was a huge inspiration to me. His love for research and working with students is what inspired me to become a professor. It was also through his connections that I was able to get summer internships at JPL, and thus had the opportunity to work with another great leader in the field of astrodynamics, Dr. Martin Lo."
Woollands said she hopes to inspire her Illinois students and help them make similar connections for internship opportunities in the space industry.