Sustainability in Aerospace Technologies, Tia Benson Tolle to give H.S. Stillwell Memorial Lecture, Sept. 12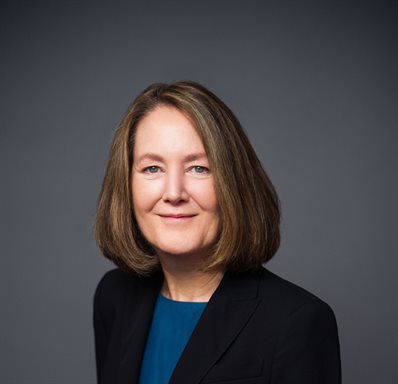 Tia Benson Tolle is this year's speaker for the H.S. Stillwell Memorial Lecture, hosted by the Department of Aerospace Engineering in The Grainger College of Engineering at the University of Illinois Urbana-Champaign. This special lecture is on Monday, September 12 at 4 p.m. in room 2035 of the Campus Instructional Facility at 1405 Springfield Ave.in Urbana.
Benson Tolle is the director of Materials and Sustainability for Product Development in Boeing Commercial Airplanes.
Her talk is entitled, "Sustainability in Aerospace Technologies."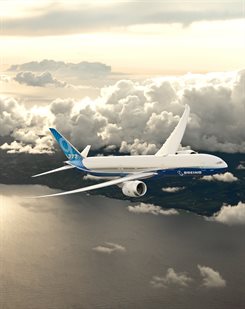 "Aerospace technologies help connect our world," Benson Tolle said. "Advanced materials and technologies have been used to improve airplanes, satellites, unmanned aerial vehicle and other products over the past few decades, due to their ability to meet the demanding performance and production requirements. Today's technologies are expected to perform against not only demanding aerospace requirements but also sustainability expectations and priorities. My talk will share future expectations of commercial aerospace and discuss some sustainability challenges and opportunities people can work together."
Benson Tolle leads a team of interdisciplinary project engineers. The team is charged to innovate and improve upon materials and production system technologies for current and future airplane programs. One project Benson Tolle and her team have been involved with is the first FAA-certified structural titanium additive manufactured part in BCA production for the 787 airplane.
Prior to joining Boeing, Benson Tolle held several technical leadership positions in the Air Force Research Laboratory, including technology director of the Nonmetallic Materials Division, structural materials branch chief, and composites section chief.
Benson Tolle is a Fellow of the Society for the Advancement of Material and Process Engineering, an international past president of SAMPE, and past president of the Materials Research Society. She serves on the industry advisory councils for Iowa State University's Aerospace Engineering Department and University of Washington's Materials Science and Engineering Department and is a trustee of Edmonds Community College.
Her education includes a B.S. in mechanical engineering from the University of Washington, an M.S. and a Ph.D. in materials science and engineering from the University of Dayton, and a master's certificate in leadership and executive development from the University of Dayton.
The H.S. Stillwell Memorial Lecture was established in honor of Professor H.S. "Shel" Stillwell. In 1944, when he was 27 years old, he founded the Department of Aeronautical Engineering at the University of Illinois at Urbana-Champaign and was the department head for 32 years. Stillwell was influential in the design of the first ramjet-powered missile and highly respected for his contributions to aerospace engineering education.