Five AE doctoral students selected for unique future faculty training program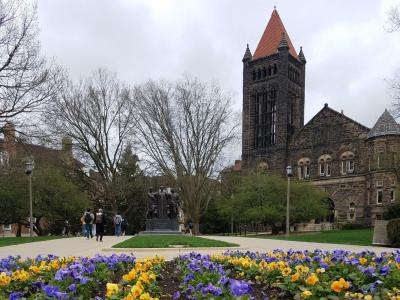 Although some doctoral students anticipate taking a research position with a company or other institution when they finish their degree, many have the goal to join the faculty at a university. In that role, they are often expected to teach as well as to conduct research. But the skills and preparation needed to be successful in a research setting are not the same set of skills needed to be successful in a classroom.
The Mavis Memorial Fund Scholarship for Future Faculty Fellows, was developed by the University of Illinois, College of Engineering to help fill that gap. Fellows participate in the MF3 Academy, which is a unique program designed to prepare the next generation of engineering professors.
This year, five doctoral students in the Department of Aerospace Engineering have been awarded Mavis Future Faculty Fellowships.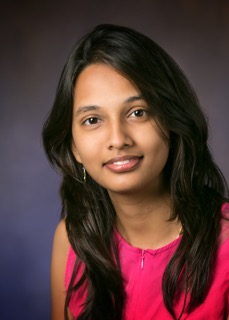 Sriramya Bhamidipati works with Assistant Professor Grace Gao. Her research is on developing robust and attack-resilient Positioning, Navigation, and Timing solutions and their integrity bounds with applications to power systems and UAVs using signal processing and reinforcement learning algorithms.
Giusy Falcone's advisor is Assistant Professor Zachary Putnam. Her research area includes guidance, navigation, and control system design for space applications with a particular focus on entry, descent, and landing technologies
Branden Kirchner's advisor is Professor Gregory Elliott. Kirchner's research focuses on using three-component, volumetric velocity field measurements to characterize the turbulence in a supersonic, separated flow field.
Saurabh Sawant works with Professor Deborah Levin. The title of his area of study is "High Fidelity Simulation of Hypersonic Shock-Boundary Layer Interaction Systems using DSMC and Stability Analysis using Linearized BGK Approximation."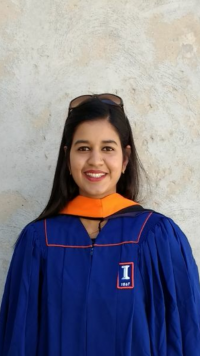 Maitreyee Sharma Priyadarshini's advisor is Associate Professor Marco Panesi. The over-arching goal of Priyadarshini's research is the modeling of non-equilibrium phenomena in hypersonic reentry flows.
The Office of Engineering Graduate, Professional and Online Programs facilitates the MF3 Academy in which Bhamidipati, Falcone, Kirchner, Sawant, and Priyadarshini will participate in a series of workshops, seminars, and activities that cover various aspects of an academic career for a full academic calendar.
The workshops are open for all engineering graduate students to attend. But being a Fellow in the program requires more than just attending the workshops. For example, one of the additional requirements is that Fellows must complete a capstone project, such as developing a grant proposal or job shadowing three or more faculty members at other institutions and writing a paper reflecting on what they learned.
The Mavis Future Faculty Fellows Academy is made possible by the generous bequest of Frederic T. and Edith F. Mavis. Dr. Mavis received his BS, MS, and PhD degrees in Civil Engineering from the University of Illinois Urbana-Champaign. He was a professor of Civil Engineering at several universities and was the Dean of Engineering at the University of Maryland from 1957-67. He died in 1983.