Illinois alumnus Mark D. Maughmer named AIAA Fellow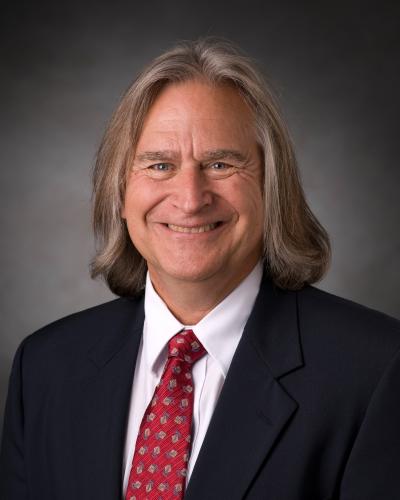 Mark D. Maughmer, professor of aerospace engineering at Penn State, was named an American Institute of Aeronautics and Astronautics (AIAA) Fellow.
"I was humbled and honored by this award, and there can be no doubt that the influence and mentoring by faculty at Illinois had a major impact on helping to develop the wonderful career that made all of this possible," Maughmer said.
"I am still grateful for the molding by Professors Ken Sivier, Lee Sentmen, Adam Zak, Herman Krier, John Buckmaster, and others. I can't say enough about the impact on my career and life by my Ph.D. advisor and fellow-glider-pilot in crime, Allen Ormsbee."
Maughmer was formally inducted at the AIAA Aerospace Fellows Dinner on May 1 in Washington, D.C. with representatives from the Department of Aerospace Engineering at his table.
"Words are not enough to express how much I appreciated sharing my glorious 'five minutes of fame' with the master and keeper of the flame, Harry Hilton, as well as compatriot and dear friend, Mike Bragg."
Hilton, an emeritus professor in the Department of Aerospace Engineering at the University of Illinois, and Bragg are also AIAA Fellows.
About becoming an AIAA Fellow, Hilton said, "I was very pleased to see Mark receive this well-deserved honor. I believe few people realize how selective the process is – currently no more than 23 AIAA associate fellows worldwide are elevated to this rank per year."
Maughmer joined the Penn State aerospace faculty in 1984. He received his B.S. in 1972 and Ph.D. in 1983 from the University of Illinois when the Department of Aerospace Engineering was called Aeronautical and Astronautical Engineering. Between his degrees at U of I, he earned an M.S. in 1975 from Princeton University.
Read more about Maughmer's career and AIAA honor at http://news.psu.edu/story/508107/2018/03/01/academics/maughmer-named-american-institute-aeronautics-and-astronautics