Javier Brown, BS '19, credits grit, determination, resilience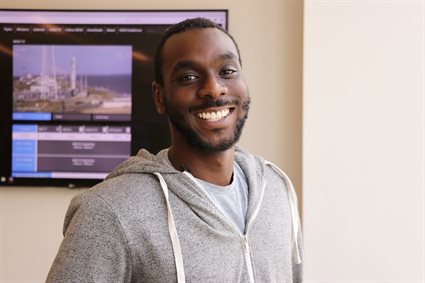 Why did you choose to attend the University of Illinois?
If I am being honest, Illinois was not my first choice of schools to attend. It was, maybe third on my list, due to location and other factors but I knew that for my interest in aerospace engineering, it was a leading institution.
However, there is not a minute goes by that I regret my decision to study here. I especially loved the close-knit, family nature of the aerospace department and the support throughout the years of study. I always say this to some of former classmates, that we got really lucky landing here and while it was tough, we grinded and made it through.
Were you active in any extracurricular groups on campus?
I was a member of the Student Launch Team, where I served as structures team leader for the 2017-2018 competition my junior year. That was definitely the highlight of my college career. The trip to Alabama for competition day, spending that time with the entire team, and all the wonderful moments we had and seeing how the rocket performed was a great experience. It was a great feeling after seven months of designing and building.
What did you learn at Illinois that you continue to use?
There was much scholastic knowledge that I gathered from attending Illinois, but the most important thing that I will take from Illinois is resilience. There is a certain level of grit and determination that one must have to complete the rigorous curriculum at Illinois. The school does a great job of helping you along the way. It's still very easy to give up, though, so support from the school and your schoolmates is key.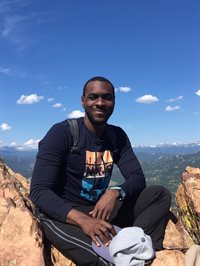 What are you doing now?
I am now employed at United Launch Alliance working as a Systems Engineer. I am mainly responsible for the integration of telemetry software on all launch vehicles, that includes managing software releases to launch sites and interfacing with engineers to ensure that data are integrated accurately and on schedule to meet launch dates.