Giving the gift of experiences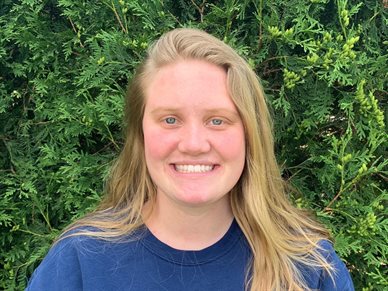 AE senior Emily Williams has served as the president of Women in Aerospace for two years running – a volunteer activity she says she probably wouldn't have had time to do if she hadn't received merit-based scholarships during her undergraduate years at the University of Illinois Urbana-Champaign.
"Staying involved in college activities and having the additional support from merit-based scholarships has enabled me to take advantage of all that the University of Illinois has to offer," she said. 'I'm involved in many different communities on campus, such as different student groups, research groups, and on-campus jobs that have helped me build a network all around the college."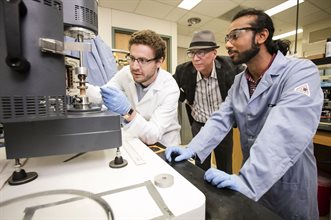 Williams received an Engineering Visionary Scholarship in the spirit of the late Professor Scott R. White fund, who had a deep and his commitment to providing students undergraduate research opportunities.
"I chose aerospace engineering because I want to be challenged, and I also want to participate in making discoveries that are on the brink of scientific advancement," she said. "The work I'm doing in my research groups affects a wide range of different industries, and I believe aerospace engineering is a diverse field that impacts the lives of many."
In addition to her leadership role in WIA, Williams has been a head engineering learning assistant for the past two years for The Grainger Engineering First-Year Experience. She helped instruct two engineering courses: ENG 100 and ENG 177. She has also been actively involved in different research groups that deal with computational aerodynamics, hypersonic flows, and numerical methods.
She said her favorite class at UIUC has been AE 498: Hypersonic Aerothermodynamics. "I was able to use some of my scholarship money to finish my general education requirements at a community college. Because of that, I've able to take some really cool upper-level aerospace electives during my last couple of semesters at Illinois that related to my interests."
Like others graduating this year, Williams's undergraduate experience included seemingly countless ramifications due to COVID-19.
"The pandemic has really impacted my grades and motivation in general," she said. "I had to increase the number of hours I put toward classes to get the grades I wanted. For WIA, I wanted to make sure I could still facilitate the development and network support of our community to be there for each other throughout the past year especially."
And again, Williams credits the help from scholarships during the out-of-the-ordinary challenges she experienced.
"My scholarships enabled me to buy additional technology, such as a webcam and monitor, so I could adapt quickly to the new learning environment I found myself in. My scholarships also allowed me to move back home for a bit while still paying for my apartment on campus."
Despite the difficulties, Williams was inspired by how the students and faculty coped. "The flexibility and adaptability, both of myself, and of my peers and professors, surprised me the most. The empathy of professors really spoke to their dedication to supporting their students."
Williams said her dream job is to become a faculty member and focus on research and teaching at a university. "I've really enjoyed both teaching and doing research throughout my time at Illinois, so this seems like an exciting next step for me and my career."
Her immediate plans? "I'll be interning this summer for Boeing in L.A. doing space electronics product design automation for Boeing Defense, Space and Security. I am starting my Ph.D. in aerospace this fall at MIT. I'll be working on using artificial intelligence and quantum computing for numerical simulations of hypersonic flows.
"I definitely plan on giving back after I graduate," Williams said. "The generous gifts of donors helped me continue to pursue and eventually complete my degree at Illinois, and I look forward to giving back to the communities that provided me with so much support throughout the past four years."