Baur brings decades-long career in composite manufacturing to UIUC
The Department of Aerospace Engineering's newest faculty member is Founder Professor of Engineering Jeff Baur. With over 25 years working in the Air Force, teaching, and leading teams in aerospace-related research, Baur brings a depth and breadth of knowledge and experience to the University of Illinois Urbana-Champaign. He will work on the design, additive manufacturing, and characterization of composite materials for multi-functional and adaptive structures in the new composite processing and additive manufacturing lab in Talbot Laboratory and with the Autonomous Materials Systems Group at the Beckman Institute.
Baur describes his new position at Illinois like starting a company.
"I'm putting out my shingle to let people know I'm here. I've got offices to fill, finances to manage, proposals to consider, and equipment to purchase," Baur said. "We're hiring a lab manager and I'm looking for graduate students and postdocs to work with me. I'm currently co-teaching a class on the mechanics of aerospace materials with John Lambros, too, so there's a lot going on right now. It's a matter of putting the whole pie together, making this the epicenter for collaborative research and instruction in composite manufacturing."
Originally from Cincinnati, Baur is one of 13 children and a first-generation college student.
"Illinois Wesleyan had a free application and money was tight. I applied there, visited, and liked it. When I got a scholarship that had to be used for a private university, Wesleyan was the decision," Baur said.
He completed his engineering degree at the University of Cincinnati, then a doctorate at the Massachusetts Institute of Technology. Although Baur spent the majority of his career conducting research on multi-functional polymers and composite materials in the Air Force, his interest in autonomous material systems began when he was a lab manager and research engineer at MIT in a newly created Institute for Soldier Nanotechnologies.
"Th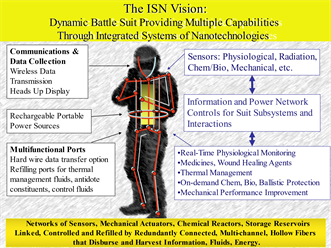 at's where I got enamored with the fundamental ideas that we're working on here at Illinois," Baur said. "We were developing fabrics with micro-vascular systems in them. The idea was that if a soldier was injured, the suit could deliver the pain killer and medicine right to point of injury, as well as provide power and thermal cooling for the soldier.
"At the Air Force Research Laboratory, I led research on multi-functional and adaptive, or shape-changing, composites - much like the crazy composites they're studying here at Illinois," Baur said. "I even had a project to develop an artificial circulatory system within a composite, incorporating thermal management, self-healing, and a re-configurable electromagnetic signature before I knew about the large amount of research at Illinois.
"As it turned out, I had a similar mindset to what Illinois was working on and kept bumping into Illinois folks over that next 16 years," he said. "I've funded a lot of academia and the team at Illinois is probably the best in terms of working well together that I've seen across my purview. This is one of the few places for which I could think about leaving the Air Force. And here I am. My experience with the Air Force has given me context for what's important in those circles, so I think that will be helpful for students."
Baur has taught classes on polymers, physics, and chemistry at the Massachusetts Institute of Technology, the University of Dayton, and the University of Cincinnati.
In 2019, Baur completed a Master's in Lay Pastoral Ministry at the Atheneaum of Ohio.
"All the science and engineering is great, but there is a need to answer bigger questions about meaning from my standpoint. For me, that's in the Catholic faith—trying to figure out purpose and how best to serve. In my spare time, I have led men's ministries and retreats. I felt called to go that route and to be here at Illinois," Baur said.
He is also pursuing a coaching certification in which he is developing skills he believes will be helpful in working with students.
"Coaching is about helping people figure out where they want to go and helping them make a path and move forward to get there," Baur said. "If a student wants to do A, B, or C, they'll need to develop a plan for how to get to their goal. It's coaching, as opposed to consulting or counseling. We've all had important people in our lives who have done that for us. I'm trying to be that person for someone else."