Bodony recipient of Rose Award for Teaching Excellence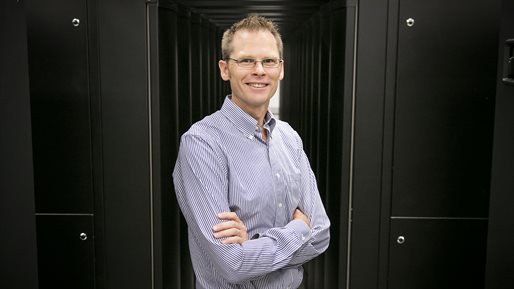 Aerospace engineering Professor Daniel J. Bodony was selected by The Grainger College of Engineering to receive the Rose Award for Teaching Excellence.
Bodony is a Donald Biggar Willett Faculty Scholar and Blue Waters Professor of Aerospace Engineering and was named Associate Dean for Graduate, Professional, and Online Programs in The Grainger College of Engineering in August 2021, the same time he began teaching an entirely new course he created and introduced on Computational Fluid Dynamics.
Willett Professor and Department Head Jonathan Freund nominated Bodony for his leadership and innovation in making computation a more integrated part of the curriculum in aerospace engineering at Illinois.
Freund said Bodony stands out among world-class scholars in his field due to the breadth and depth of his understanding of computation methods.
"On top of that, what makes him uniquely impactful is how well he understands the environment that so many of our students will enter," Freund said. "Modern aerospace engineering undergraduate students enter a workplace that is undergoing a computing transformation. Fully digital models are now standard to assess performance, design for sustainability, and even inform marketing decisions. The historical norm that only a subset of our graduates will use digital models has been rapidly replaced by the necessity that our graduates need modeling, simulation, and analysis skills."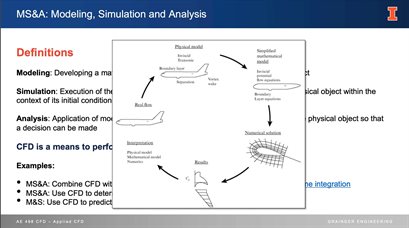 Freund said the novelty and importance of the CFD course Bodony designed is that he showed students how to connect a CAD-based model of an object to its aerodynamic performance through the steps of mesh generation, algorithm selection, boundary condition selection, solution analysis, and verification and validation.
"This unique end-to-end approach both taught methods, as might be in traditional course, but emphasized the context to the extent that it is a wholly new approach," Freund said. "It is designed to deeply embed computation into the students overall thinking."
According to Freund, Bodony's topic selection, hybrid course modalities, and use of computer labs created a viable template for other faculty to develop similar courses in other topical areas.