Aerospace juniors led winning senior design teams
Two senior design teams in the Department of Aerospace Engineering at the University of Illinois Urbana-Champaign were awarded second and third place in AIAA's 2022 Undergraduate Team Aircraft Design Competition. Although it is a course typically taken during a student's senior year, both winning teams were led by juniors.
This year's challenge was to design a responsive aerial firefighting aircraft to quench the growing number and intensity of annual wildfires.
Team Njord took second place for their design called "Valkyrie."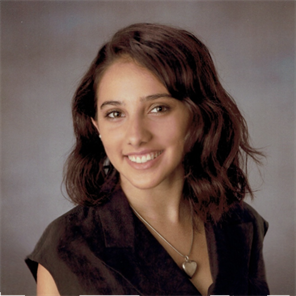 Team lead, Macy Nanda said one of the biggest technical challenges with this year's assignment was the wide range of requirements. "The challenge to design an aircraft versatile enough to handle low and slow, high turbulence, high payload firefighting missions while also meeting the competition's ferry range requirements strained every discipline throughout the design process.
"But another thing we kept running up against was justifying the aircraft," Nanda said. "A purpose-built firefighter with all the specifications that AIAA outlined is very hard to justify practically and financially because it's so niche."
To address the issue of justifiability, Nanda said the team added extra functionality to make Valkyrie more marketable, such as the ability to serve as a cargo aircraft when not needed for firefighting.
Nanda said there were times when the team of seven came across problems they'd never encountered as undergraduate students. "We had to learn how to actually solve the problem before working out a solution," she said. "Through the AIAA competition and senior design I gained a familiarity with aerospace resources that helps me know where to start solving any problem that's thrown at me, even if it's something I've never seen before."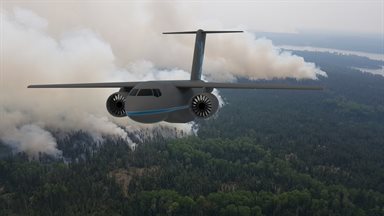 Nanda took the class as junior so she could graduate a semester early. As team lead, she said, "It isn't until you're standing in a room with six other people looking to you for advice that you feel the weight of responsibility. Being a good leader isn't about getting every decision 100 percent right every time. It's about providing the right guidance to every person on the team to end up at the right place together.
"I tried my absolute best to know everything going on with Valkyrie all the time, but perhaps more important I tried to know what was going on with my team mates all the time," Nanda said.
The project includes an extensive and detailed report, addressing every angle of the design assignment.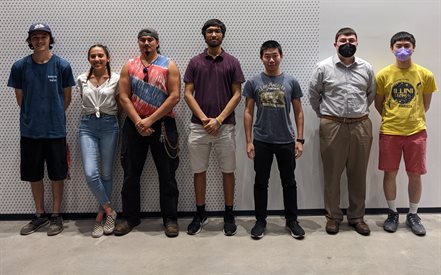 Team Njord's judges said, "Absolutely fantastic report - incredibly thorough. Using multiple methods for calculation, like in your weight estimates, and then discussing the benefits or weaknesses of all approaches is a great practice. Your figures were clear, clean, and well described. Incredible work - please carry this level of attention to detail into your career - it will serve you well."
Team Njord's members and their primary and secondary responsibilities on the team included: Macy Nanda – team lead, cost analysis, and certification; Ram Dwarakanth – mass properties, drop and refill; Maverick Emerson – aerodynamics, systems lead, and configuration; Nicholas Hall – performance, propulsion lead, repair and maintenance; Alan Hong – stability and control, systems, and avionics; Nikhil Wagher –structures, propulsion, and landing gear; and Kuan-Ta Wu – loads and dynamics and interior payload design.
Team Albatross was awarded third place for their design called "Firehawk."
Andy Strubhar, who was the team lead said one of the main technical challenges of this year's project was how to carry enough water/fuel retardant in the aircraft to meet the goal set by AIAA.
"The weight of the payload was a main consideration in our final design," Strubhar said. "The team had to consider the shifting or sloshing of the liquid during flight, the changing characteristics during a payload drop, such as over a fire, the changing weight distribution of the aircraft as the payload was loaded into the tanks, and many other issues relating to the payload. Regarding the changing weight distribution, one thing the team focused on was placing the payload tanks as close as possible to the center of gravity of the aircraft. This minimized shifts during flight events and minimized the effect of sloshing payload during flight."
Strubhar said the project brought together all the undergraduate aerospace curricula.
"We had to consider all aerospace disciplines, which had previously been split among many different classes," he said. "Working together on a full-stack project like this required us to connect each of those separate classes back together. I learned how the disciplines interact with and depend on one another to a deeper level."
Like Nanda, Strubhar was also a junior when he began the year-long senior design course. He worked as a Co-Op for Collins Aerospace for about six months in 2020 which added one semester to his academic schedule.
"As team lead, it was my responsibility to make sure the team met our deadlines and worked together," he said. "If the team had a lapse in communication, it could cause issues in the design further down the line. The team lead role for this project stands out to me over other leadership experiences I have had. Although the group's main goal was the same, to do well in the class and competition, each day could bring wildly different things for each member. Throughout the semester I feel I was able to learn how to handle these different needs."
Team Albatross' members and their primary and secondary responsibilities included: Andy Strubhar –team lead and certification; Scott Brindise –systems and configuration and drop and refill; Quang Do – propulsion and avionics; Jason McIntyre – stability and control and repair and maintenance; Roshan Patel – performance and landing gear and cost; Maryna Syb –aerodynamics and interior; Shri Tandon – structures and survivability and environmental; and Yiyang Wang – mass properties and loads and dynamics.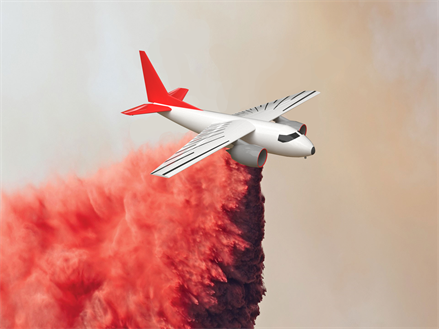 About their report, Team Albatross' judges said, "Overall, one of the better reports this reader has reviewed this cycle. Very well organized and reasoned. The breadth of systems covered was impressive, with only a few not as conceptualized as well as I would have perhaps preferred. Still, nearly every section ended with a 'Future Work' section telling the areas that your team felt needed additional refinement for the next phase. That's a very important aspect of proposals -- a recognition by the team of where the next steps need to be taken."
After graduating in December, Nanda said she will move to Boston, Massachusetts for a position in the Fairmont Consulting Group. She'll work in merger and acquisition and strategic consulting, specializing in aerospace and defense.
Strubhar is currently finishing coursework toward his B.S. while also working at Collins Aerospace 20 hours a week, virtually, as a project management intern in landing systems. He is set to graduate at the end of this semester.
About these two senior design teams led by juniors, Associate Professor of Practice Jason Merret said "In the fall class Macy and Andy were two of the quietest students, but in second semester I saw two individuals spring out of their shells to become effective leaders. They both figured out how to drive their respective teams keeping them on task all semester. I am so proud of the engineers they have grown into, and I can't wait to see them graduate this December. I look forward to seeing what they accomplish in their careers."
Teaching assistants for the course were Daniel Rong, Jared Chatas, and Rodra Hascaryo.