Ornik receives 2023 Air Force Young Investigator Program award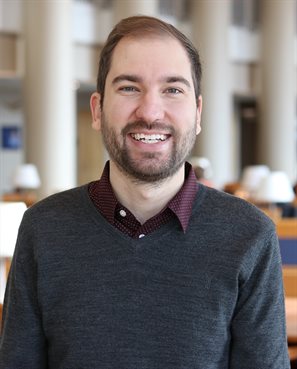 AE faculty member Melkior Ornik is one of four in The Grainger College of Engineering to receive a 2023 Young Investigator Research Program award through the Air Force Office of Scientific Research.
Ornik is working on a project regarding adverse events in systems and how to correct them.
"By ensuring a real-time verifiably correct response to adverse events affecting complex systems the proposed research has the power to impact future Air Force and Department of Defense operations across domains," Ornik wrote in a project summary. "Although the natural approach to avoiding adverse events is to use extensive safety and security measures to try to protect any system—vehicle, physical plant, or a cyber-physical network—from failure, damage or adversarial takeover, perfect protection is often impossible in DoD operations. Hostile actions, unexpected mechanical failures, and extreme natural events will inevitably degrade the system's capabilities, change its dynamics, or affect its actuators."
He continued to say although highly trained human operators could be able to—with time—figure out how to respond to changes, some events may require immediate correction in "an unfeasibly short time." The AFOSR is the basic research arm of the Air Force Research Laboratory. They have awarded $25 million to 58 scientists and engineers from 44 research institutions and businesses around the United States.

Watch a video of Ornik describing his research focus.
YIP recipients receive 3-year grants of up to $450,000. For this award session, AFSOR received more than 175 proposals requesting around $78.5 million in FY23 funding.