An interview with a graduate: Josh Feldstein, BS '23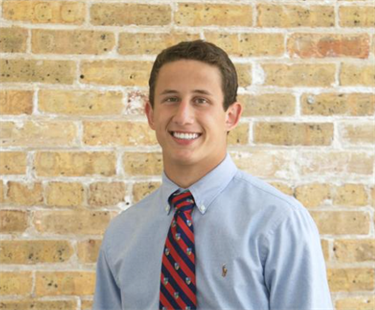 Josh Feldstein's hometown is Chicago, Illinois. He earned his Bachelor of Science degree in May 2023. He will be working as a business analyst at Kearney in Chicago.
Why did you choose to study at UIUC?
I chose UIUC for the balance of academic and social life, alumni connections, as well as being in a great college town.
Why aerospace engineering?
Aerospace engineering and the aviation industry have always fascinated me. Both the commercial and defense industries are growing rapidly as well.
What helped you choose your specialty?
TAMID Consulting gave me a great view of what it is like to be a consultant in the real world. This helped me narrow down my career goals after graduation.
What projects have you worked on that standout?
During my junior year I took AE484 UAV Design and Construction. The entire semester was one big project which was very interesting and rewarding.
Describe something from your years at Illinois that you are particularly proud of.
Graduating from Illinois alongside my older brother and sister is something I am very proud of. It was an awesome experience, and I am lucky that we all went to Illinois.
Did you have any internships? Where? What did you do?
I interned at United Airlines working with 737s and at Boeing in St. Louis working with F18s, F22s, and AH64 Apaches.
What extracurricular experience stands out as memorable for you?
Raising money for the Huntsman Cancer Foundation with my fraternity was memorable and is something I had a great time being involved with.
What will you be doing after graduation?
I accepted a position as a business analyst at Kearney.
How did you decide what to do after graduation?
I chose consulting because it offers a great mix of engineering and business, and gives me the chance to work with companies in various industries.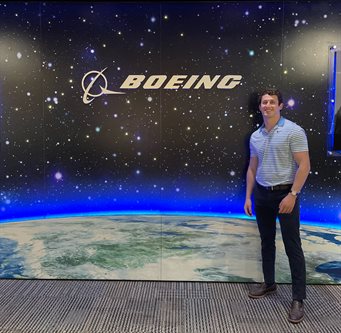 Where will you be located and what will you be doing?
I will be doing strategy consulting in Chicago after graduation.
Do you have other career goals?
With regard to my long-term career goals, I plan on getting my MBA in the next several years.
What's on your bucket list of must-dos for the next 5 years?
I want to travel as much as I can and work with a wide variety of clients to get a lot of experience.
What advice would you like to share with AE undergrads?
My advice would be to network and meet as many people as you can, whether it be classmates or alumni. It really flies by fast, so try to enjoy Champaign as much as you can.