AE faculty and alumni elected as 2024 AIAA Associate Fellows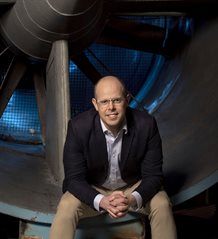 The American Institute of Aeronautics and Astronautics recently announced its list of newly elected Class of 2024 Associate Fellows. The list includes Phillip J. Ansell, associate professor in the Department of Aerospace Engineering at the University of Illinois Urbana-Champaign. Ansell received his master's and doctoral degrees at UIUC in '10 and '13 respectively.
According to AIAA, Ansell is being particularly cited for his "scientific contributions to air vehicle aerodynamics, innovative developments in aircraft power and energy systems, and excellence in education of the future aerospace workforce."
Two additional alumni from the department also received the honor and, along with Ansell, will be formally recognized and inducted at AIAA's SciTech Forum in January.
William P. Norby, B.S. '85, M.S. '89, led Aerosciences Technology for Boeing's Research and Technology from 2015 to 2022 and more currently leads Aerodynamics Engineering for Boeing, Defense, Space and Security. AIAA said Norby was selected "in recognition of a long, distinguished record of contributions to aerodynamics, propulsion, aircraft development, engineering management, and flight technology development."
Norby received a Distinguished Alumni Award from the Department of Aerospace Engineering in 2020.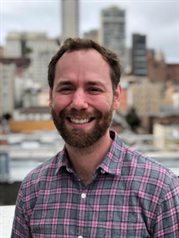 Scot E. Campbell, B.S. '03, M.S. '07, Ph.D. '10, is a project executive for Airbus' unmanned traffic management system at Acubed. Campbell was cited for his "global leadership in unmanned aircraft system traffic management development, digital airspace technology, and development of extensive simulation capability to analyze future airspace needs."
Campbell was recognized with an Outstanding Recent Alumni award by the Department of Aerospace Engineering in 2020.
According to AIAA's website, the grade of Associate Fellow recognizes individuals "who have accomplished or been in charge of important engineering or scientific work, or who have done original work of outstanding merit, or who have otherwise made outstanding contributions to the arts, sciences, or technology of aeronautics or astronautics."
To be selected as an Associate Fellow an individual must be an AIAA Senior Member in good standing, with at least 12 years of professional experience, and be recommended by three current Associate Fellows. To view the complete list of 2024 Associate Fellows, visit AIAA's website.