Bodony takes part in $7.4 million Defense Department MURI project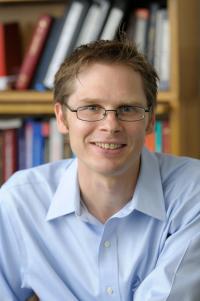 Aerospace Engineering at Illinois Associate Prof. Daniel Bodony will join scientists from four other universities in a $7.4 million U.S. Department of Defense project to predict and control liquid sprays.
Through the Multidisciplinary University Research Initiative (MURI), the DOD hopes to gain a better understanding of spray physics and control to improve liquid fuel combustion systems, with additional applications to liquid cooling, 3D printing, and ship wake mitigation.
The MURI will develop computational and experimental techniques for controlling the primary breakup process that liquid jets undergo, as well as develop novel metrics and techniques for controlling dispersed sprays. Electrostatic forces and acoustic waves are to be used for primary breakup and spray dispersion control, while fuel injector design is also a critical component for breakup.
"Jet-engine fuel injection sprays are the motivating application, and a critical component in jet engine safety and efficiency," said Bodony.
In a jet engine, fuel comes out as swirling stream that splits into droplets which evaporate and then ignite. The scientists' goal is to convert the stream into droplets that evaporate as quickly as possible. "I'm to develop the flow control required to more quickly convert the stream of liquid fuel into droplets," Bodony said. "I have to develop the numerical algorithms that determine the optimal control."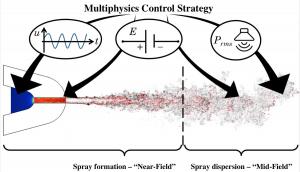 In addition to large-scale parallel computing, his research focuses on fluid mechanics and compressible fluids, flow stability and control, fluid-thermal-structure interaction, and aeroacoustics.
Olivier Desjardins of Cornell University leads the MURI, with other contributing researchers from the University of Washington, the University of Florida and Iowa State University. The DOD Office of Naval Research will fund the project with $1.5 million per year for the next five years.