Distinguished aerospace alumnus joins faculty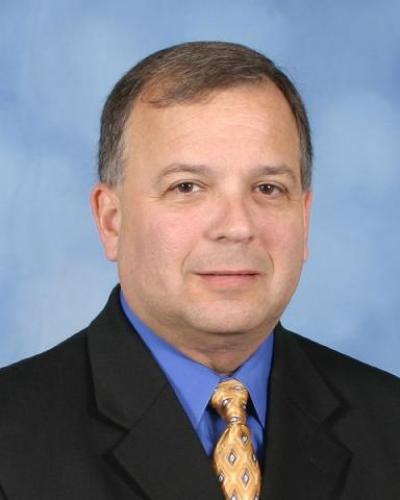 In April, Michael F. Lembeck received a Distinguished Alumnus award from the Department of Aerospace Engineering. In August, he joined the faculty. Lembeck holds three University of Illinois degrees in aerospace: a bachelor's degree in 1980, a master's in 1981, and a doctorate in 1991. When asked to recall important aspects of his education and impressive career, Lembeck talked about foundational relationships—social, academic, and professional.
"When I came to campus as a freshman, I lived on Townsend 5-South in the Illinois Street Residence Hall," Lembeck said. "It was an eclectic bunch of guys who became lawyers, industrial designers, lighting specialists, bankers, doctors, entrepreneurs, a journalist, and a chemist. We were all just thrown together by chance but we challenged each other then and have kept in touch since."
Lembeck said the Townsend 5-South guys have a yahoo email group that includes something just about every day about someone in the group. "We had a 20-year reunion at the south end of the quad at 5 p.m. on Feb. 14, 2000. On that date, 16 of us and four women from Wardall showed up." Today, 38 years later, they still get together at least once a year at someone's house in Illinois, Wisconsin, or elsewhere across the country.
An academic relationship that provided words of wisdom was AE professor Shee-Mang Yen.
"I remember discussions with Dr. Yen and these little proverbs of knowledge would come from him. The one that stuck with me was, 'Be quick and be accurate.' That's really what a good engineer does. Yen was good at cutting away the fluff, getting to the salient features of a problem, and not getting distracted by things that weren't going to make a difference." Lembeck said he took Yen's wisdom to heart throughout his career.
A classmate who was a year ahead of Lembeck, was a key to his first job.
"Steve Hoffman graduated and got a job at the Jet Propulsion Lab (JPL) in Pasadena, California in the summer of 1978," Lembeck said. "I saw advertisements for engineers at JPL in Engineering Hall so I followed up on them and got a summer job there. I bunked with Steve for a while, driving around in his 1970 Pinto. I came back the next summer and eventually was offered a permanent job."
Lembeck worked in the Galileo spacecraft Attitude and Articulation Control System Test Group and later at TRW in the Systems Effectiveness Section, both in southern California. After receiving his doctorate, he became the chief engineer for a primary free-flying space shuttle payload, Wake Shield Facility-3, at Houston's Space Industries, Inc., where he also served as the manager of engineering. Lembeck designed, coded, and integrated the first fuzzy logic application to fly in space inside a refrigerator/incubator module used for protein crystal growth studies on the Space Shuttle and International Space Station.
Lembeck moved on to become the Vice President for Remote Sensing Programs at the Orbital Sciences Corporation, overseeing the design, development, and production of two state-of-the-art spacecraft (OrbView-3 and OrbView-4/Warfighter-1), their cameras, and the complementary ground segment.
"At Orbital I was running an entire program with two satellites, two cameras, ground system, and a team of over 100 people on a $160 million program," Lembeck said. "That was a big step for me."
Moving on from Orbital as the Requirements Division Director for the Exploration Systems Mission Directorate at NASA Headquarters, Lembeck participated in the formulation of President Bush's Vision for Space Exploration and managed the original development of requirements for the Constellation/Orion program and commercial space vehicles. Later, as a senior partner in a small business venture, he served as a senior systems engineer on Boeing's CST-100 Commercial Crew Vehicle.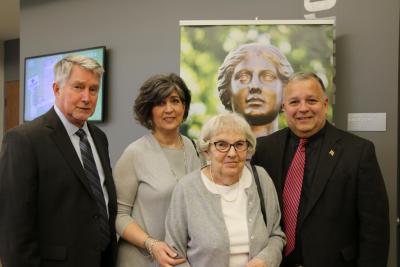 He has served as president of CEPStone, LLC since 2016 doing business development consulting primarily for KBRwyle, a government services business. He has also been politically engaged in knocking on doors at the U.S. House appropriations committee, the science committee, and others to keep the space industry in the forefront of legislators' minds.
"The space industry employs a lot of people in and around NASA field centers, providing income for their families," Lembeck said. "It's also a national capability that the United States needs to maintain to remain competitive. We can only do that if we have real missions that attract brilliant minds to come work in the industry."
As a member of the Aerospace Alumni Advisory Board, Lembeck has returned to campus at least once each year in the fall semester for a meeting and again in the spring semester to give a lecture to one of Zach Putnam's classes or to help critique the design teams. "I try to give them a real-world feel for what they might expect," Lembeck said.
Lembeck joined the AE faculty in August as an Associate Professor of Practice. He will lead the senior design teams and serve as the Director of the Laboratory for Advanced Space Systems at Illinois (LASSI) supporting student and faculty research utilizing small satellite resources designed, developed, and tested at UIUC.