Fellowships awarded to three AE Ph.D. students
Three doctoral students in the Department of Aerospace Engineering at the University of Illinois at Urbana-Champaign recently received fellowships.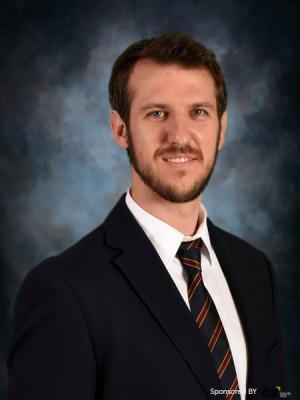 Matt Paliwoda received a Directed Energy scholarship from the Directed Energy Professional Society, for which the selection committee reported that the "competition for an award was keen." As a part of the scholarship package, Paliwoda will participate in an education workshop at the Annual Directed Energy Science & Technology Symposium next spring at the U.S. Military Academy in West Point, New York. Paliwoda is in his second year of Ph.D. study. He earned a bachelor's degree from the University of Washington and a master's degree from Missouri University of Science and Technology.
Paliwoda's proposed project is on developing, simulating, and testing a plasma array to form a tunable microwave metamaterial. Metamaterials have artificial material properties that control electromagnetic waves. This plasma array is expected to form tunable high-power microwave antennas, waveguides, microwave generators, and other components needed to create tunable directed energy beams.
Chris Lyne was offered both the National Defense Science and Engineering Graduate Fellowship and the NASA Space Technology Research Fellowship this year. He chose to accept the NASA fellowship. Lyne began his Ph.D. program at Illinois in 2018 after earning his bachelor's and master's degrees in mechanical engineering from Vanderbilt University.
Lyne's proposed work is on a multimode microthruster that can switch between high-efficiency electrospray and high-thrust monopropellant modes using the same fuel and thruster hardware. The thruster is designed for small satellite propulsion, and has the potential to greatly expand the types of missions that small satellites can carry out.
Associate Professor Joshua Rovey is adviser to both Paliwoda and Lyne.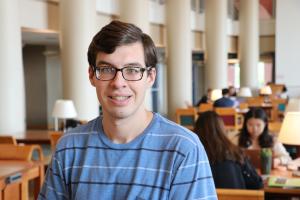 David Fellows received the Oak Ridge Affiliated University Journeyman Fellowship. His adviser is Blue Waters Associate Professor of Aerospace Engineering
Daniel Bodony
. Fellows earned his bachelor's degree in aeronautics and astronautics from Massachusetts Institute of Technology in 2017 and is in the direct Ph.D. program at Illinois which includes a master's degree.
Fellows' research project concerns the identification and analysis of fluid-structure interactions present in turbochargers operating in UAVs via the use of computational fluid dynamics techniques. In particular, his work aims to identify the mechanisms behind blade deformation and failure in order to inform improved turbocharger designs.