NASA flight director receives AE alumnus award
Adi M. Boulos, BS '08, recently received an Outstanding Recent Alumnus Award from the Department of Aerospace Engineering at the University of Illinois at Urbana-Champaign.
Shortly after graduating from U of I, Adi M. Boulos began his career as a NASA contractor in the International Space Station's Mission Control at United Space Alliance in Houston, Texas. Boulos earned a certification as a flight controller for the ISS Communication and Command and Data Handling systems where he has logged over 3,000 hours in the ISS Flight Control Room.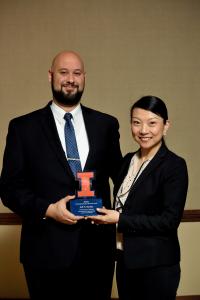 In 2014, Boulos joined NASA directly and continued to serve as an ISS flight controller while also gaining a certificate to train astronauts preparing to launch to the ISS. In 2017, he was assigned to work in the Orion Program office on assuring the ability for a crew headed to the moon to return safely to Earth in the event of a major anomaly on the Orion vehicle.
This past year, Boulos, along with five other highly qualified candidates, were selected to be a part of the newest NASA flight director class. As a NASA flight director, Boulos has the responsibility of leading mission control for a variety of operations that involve human space flight. He is currently working on certifying as an ISS Flight Director by taking extensive training courses on operational leadership, risk management, and vehicle systems.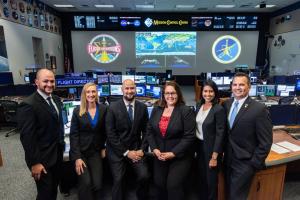 The flight director class of 2018 brings the total number of flight directors to 97 since Christopher C. Kraft became the first flight director in 1958.