Where are they now? -- Elias Waddington, '17
Elias Waddington
University of Illinois, BS, '17 in Aerospace Engineering
Waddington serves on the department's Aerospace Alumni Strategic Advisory Committee.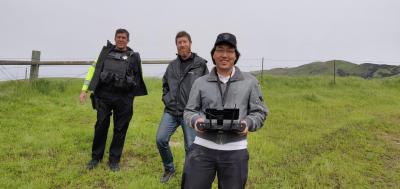 What are you doing now?
At Impossible Aerospace I design, test, and fly the world's longest-flying production electric quadrotor.
How did your education and experiences at Illinois help you get there?
Senior design taught me how to:
Decompose an existing aircraft into individual systems, requirements, and constraints
Design an aircraft system given requirements and constraints
Work effectively in an interdisciplinary team to accomplish the design of an aircraft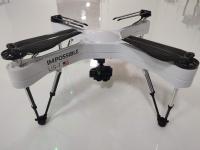 Design Build Fly taught me how to:
Take requirements and design a manufacturable unmanned aerial vehicle
Build small unmanned aerial vehicles
Assess real-world issues that arise in flight
Volunteering to work in a professor's lab taught me how to:
Approach solutions to problems with no known answers
Operate and debug complex systems
Communicate effectively with professors and graduate students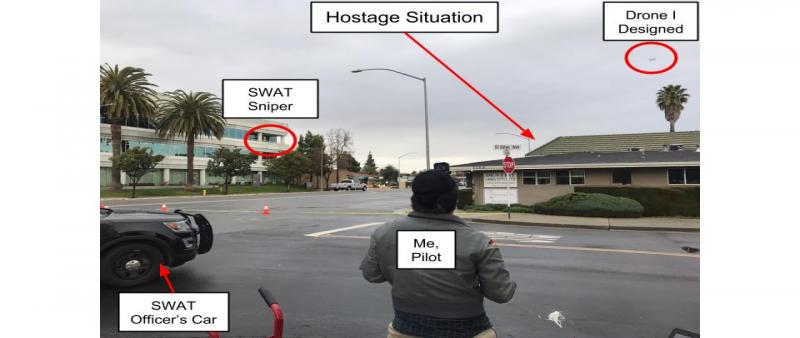 What's the coolest thing you've done since graduating from Illinois?
An unexpected call from the Chief of Police in February led to my drone and me helping them with a complicated hostage situation. A story about the incident appeared online in a magazine called The Verge.
Here is the text of the article reposted below:
This drone helped a SWAT team defuse an armed standoff:
Impossible Aerospace says the flying machine helped spot tear gas
by Senior News Editor of the Verge Sean Hollister
Last year, Impossible Aerospace built a drone that's literally filled with batteries, so it can fly for up to two hours on a charge. Now, the company says a 90-minute version of its US-1 quadcopter has proven its worth to a SWAT team in Campbell, California.
On February 8th, a Denny's restaurant in Campbell was the site of a nearly 12-hour armed standoff, where a man started his 5AM day with a cup of coffee, but later pulled a gun on a Denny's employee, according to an earlier report from the San Jose Mercury News. Apparently, the Silicon Valley cops had plenty of toys to help with the situation — police reportedly sent a bomb-sniffing robot inside the building to take pictures of the suspect, as well as using an "audible diversionary device."
But it was the Impossible Aerospace drone that got an enviable vantage point above the building, where it flew for 45 minutes, using its thermal sensors and standard cameras to monitor the building's perimeter and assist in the actual arrest.
The company says that though the SWAT team used tear gas canisters to flush the suspect out, the drone's live video feed let law enforcement see that the gas was leaking out of a kitchen vent rather than getting him to leave. So they added more tear gas, and that apparently did the trick.
According to the Mercury News report, the tear gas is believed to have been what caused the suspect to finally leave the building after nearly 12 hours, and peacefully surrender to police.
"At this recent event involving a barricaded subject with a gun, Impossible Aerospace provided a piece of intelligence that our agency previously has never had access to," reads part of a statement from Campbell police captain Gary Berg. "The use of the US-1 drone helped us optimize the safety of our officers and the community while providing valuable information to the command post through the live video feed."
I used to bike past that Denny's on my way to the local library. It's surreal for me to imagine a drone flying above it, helping to sniff out a suspect.
But it's only one of the many instances we've heard of law enforcement — and for that matter, criminals — using these devices.
What advice do you have for current Illinois aerospace students?
Try everything.
Illinois is a safe space to experiment. Through experimentation you'll learn what problems ignite your curiosity. In a personal correspondence John Lienhard, emeritus professor of mechanical engineering at the University of Houston, told me, "Education is about learning. And learning is the product of curiosity. Make curiosity happen, and learning will follow."