Three projects demonstrate innovative thinking, receive funding from NASA
Every innovation starts with a great idea, but taking an idea that could transform space exploration to the next level often requires funding. University of Illinois aerospace engineers' innovative ideas caught NASA's attention. Each of their projects will each receive $500,000 over a three-year period from NASA's Space Technology Research Grants program for early stage technologies.
"This year, NASA selected 14 proposals nationwide that address some of the high-priority needs of America's space program and more than 20 percent of the funded projects (3 of 14) have been awarded to aerospace engineering faculty at U of I, which is truly remarkable," said Bliss Professor and Head of the Department of Aerospace Engineering Philippe Geubelle. "These awards demonstrate that the expertise and creativity Illinois aerospace faculty members bring to the table is what NASA is looking for to solve complex space exploration problems."
The funded projects are in three different topic areas.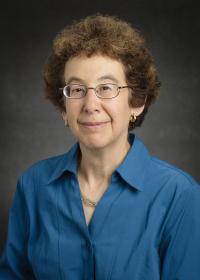 Professor
Deborah Levin
is the principal investigator on a project to create models for small spacecraft electric propulsion. Associate Professor
Joshua Rovey
is the co-PI.
"Many small satellites that use electric propulsion create thrust by expelling a charged particle plume," Levin said. "The effect of the plume contamination on small spacecraft sensitive surfaces isn't know. And we have even less ability to model ground testing and space-based conditions. Based on our experience in kinetic modeling of ion, electron, and neutral species using particle approaches for xenon-based electric propulsion devices and our background in molecular dynamics simulations of room-temperature ionic liquid propellants, our project will develop a charged particle plume model that will allow us to model electrospray plume."
Joining the faculty at U of I in January 2019 as an assistant professor,
Melkior Ornik
will lead a research project in smart and autonomous systems for space.
Future space exploration missions will require spacecraft, robots, and habitats that operate autonomously for extended periods of time. Ornik's project will develop theory, algorithms, and demonstrations that formalize safety specifications placed on intelligent physical systems in space, guarantee that systems remain safe while learning about the unknown environment, and ensure that the systems can perform their missions even after unexpected, significant degradation of their capabilities.
"In addition to theoretical work, the research will be connected by a common case study on lunar rover operations," Ornik said. "The case study model will include functionalities and constraints typical for missions of autonomous rovers in space. While focusing on lunar rovers for the case study, we expect that the majority of developed theory and algorithms will be applicable to a wide class of environmental settings and serve a range of future missions."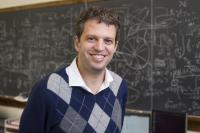 Associate Professor
Marco Panesi
is the principal investigator on a project that explores the issues in modeling shock layer radiation and chemical changes when a spacecraft enters a planet's environment and improve heat shield designs. Alexandre Martin from the University of Kentucky is the co-PI.
"We want to enhance the accuracy in predicting the changes in heat flux over the entire surface of entry vehicles, and in particular the backshell surface of the thermal protection system," Panesi said. "In the current context of the Mars Sample Return Mission, where the level of risk for failure has been set to a probability of '1 in a million,' improvements are necessary. And, ability to carefully design a thermal protection system that releases chemical compounds to mitigate rather than increase radiative heating will lead to a smaller, more efficient system."
The Space Technology Research Grants program is funded by NASA's Space Technology Mission Directorate, which is responsible for developing the crosscutting, pioneering, new technologies and capabilities needed by the agency to achieve its current and future missions.
For the complete list of 14 projects, visit https://www.nasa.gov/press-release/nasa-looks-to-university-researchers-....